Jesus said, "Let the little children come to me..."
Here at Palmyra Grace our Children's Ministry is thriving. We strive to teach children about God and His great and matchless love for them.
The purpose of the children's ministry is to help children learn how to worship God with their lives and grow in their faith This happens through meaningful songs, attention-getting Bible stories, active play, and interactive discussion time. We want each child to know God, understand faith, and be challenged to live that faith out in practical ways. We believe children are "the body of Christ, and each one...is a part of it." (1 Corinthians 12:27)
Children have opportunities to learn and live this out through our various children's activities such as:
Children's Church at 9:00 am
-Children start out in the worship service and are dismissed at 9:20 am to go to Children's Church.
PG Kids at 10:45 am
- Sundays during the worship service. Children start out in the worship service and are dismissed at 11:05 am to go to PG Kids classes.
Check out these resources for our Children's Ministry
https://thinkorange.com/
&
https://theparentcue.org/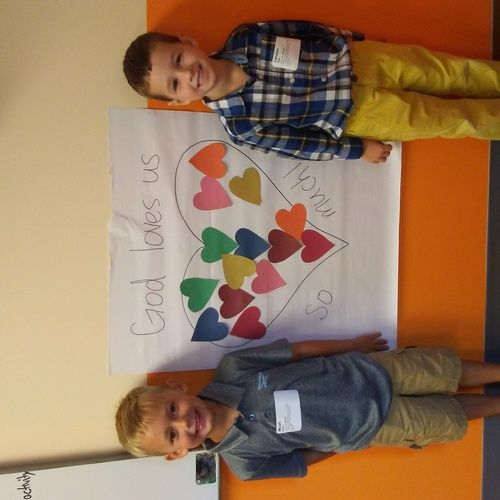 The Gospel Project take kids on a Christ-centered, chronological journey through Scripture. Kids will discover how the gospel unfolds from Genesis through Revelation. When kids truly experience the gospel, their hearts are transformed. It is the gospel, not good behavior, that changes everything.
Orange is a discipleship approach to children's ministry
focusing on each phase of a child's life (toddler, preschool, elementary, middle school, and high school) building faith at each phase and equipping parents to partner with the Church to become the primary disciple-makers in their child's life.